http://orbelisk.com/wheel/sw2.jpg
mang's tasks:
dmx low level sending code

(thanks MikeS!)

software uart (only need receive)
create protocol for sending TX->RX

transmitter UI -> 9600 serial -> DMX output

need to handle dropped bytes

** send multiple times? only accept complete packets?
code to read adc + hw (knobs, sliders)
code to read rotary encoder (big spinny thing)
pwm code for status LEDs (if time)
cut faceplate for TX

drill holes for switches, etc

mount receivers in project boxes

mount battery holders to boxes

set up first RX as repeater?
RF TX:
* AVR (mega8)
* ISP header
* TX module
* antenna
* 16MHz xtal + caps
* knobs
* sliders
* battery pack
* big spinny thing (hue wants to wrap and spin) 

RF RX:
* AVR (mega8 or mega16)
* ISP header
* RX module
* antenna
* 16MHz xtal + caps
* DMX hardware
* battery pack 


>> Here's what I was thinking for the controller:
>> 
>> - 5 buttons to select different patterns
>> - 1 slider each for R, G, B (or maybe just think param 1,2,3)
>> - a speed knob (maps to -127 to 127)
>> - a strobe speed slider with on/off toggle at the top


Right now the fixture has the following DMX registers:
0 - Strobe speed, 0==off (strobe toggles between max and current Value)
1 - Hue cycling speed, 0==off, use HUE register.
2 - Hue Hi byte
3 - Hue low byte
4 - Saturation 
5 - Value

We'll want to add:
6 - Mode/Pattern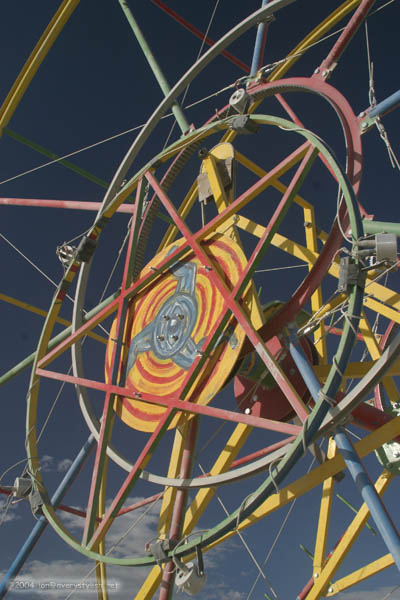 Picture by CatWeasel</small>